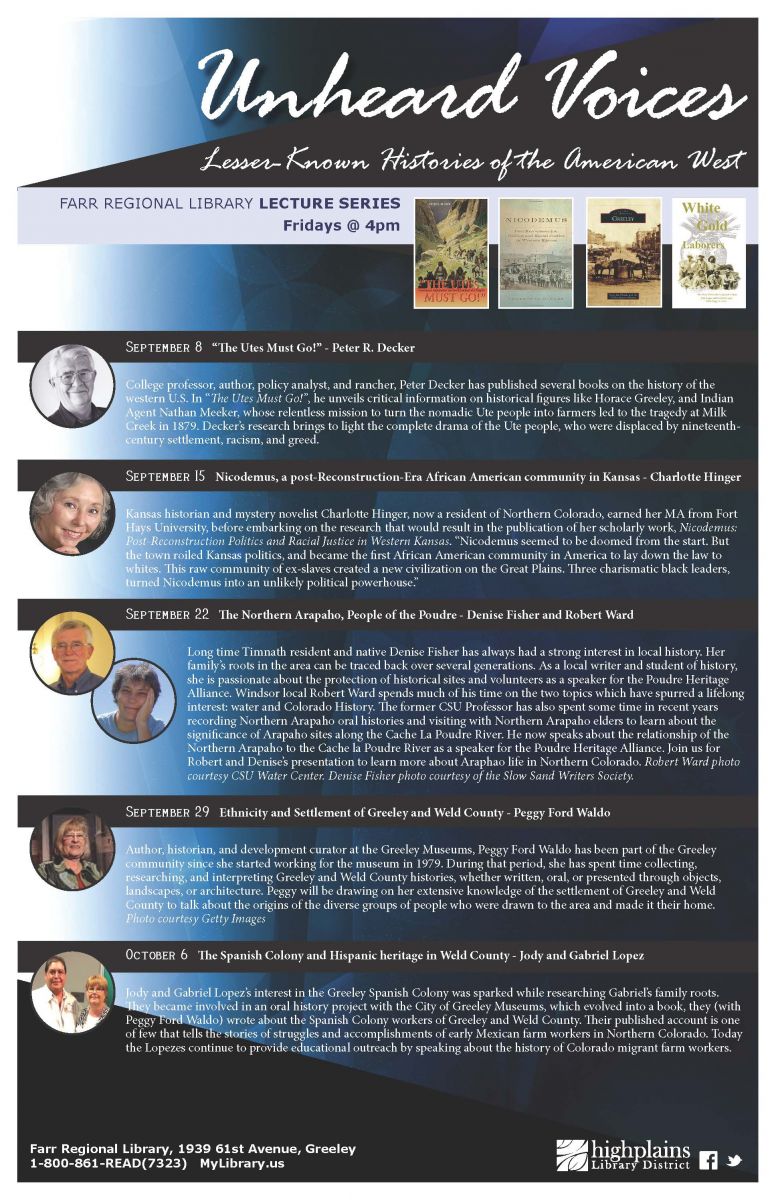 When:
September 22, 2017 @ 4:00 pm – 5:00 pm
2017-09-22T16:00:00-06:00
2017-09-22T17:00:00-06:00
Where:
Farr Regional Library
1939 61st Ave
Greeley, CO 80634
USA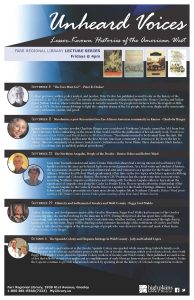 Long time Timnath resident and native Denise Fisher has always had a strong interest in local history. Her
family's roots in the area can be traced back over several generations. As a local writer and student of history,
she is passionate about the protection of historical sites and volunteers as a speaker for the Poudre Heritage
Alliance. Windsor local Robert Ward spends much of his time on the two topics which have spurred a lifelong
interest: water and Colorado History. The former CSU Professor has also spent some time in recent years
recording Northern Arapaho oral histories and visiting with Northern Arapaho elders to learn about the
significance of Arapaho sites along the Cache la Poudre River. He now speaks about the relationship of the
Northern Arapaho to the Cache la Poudre River as a speaker for the Poudre Heritage Alliance. Join us for
Robert and Denise's presentation to learn more about Araphao life in Northern Colorado. Robert Ward photo
courtesy CSU Water Center. Denise Fisher photo courtesy of the Slow Sand Writers Society.