by Vanessa Villegas Selwyn, PhD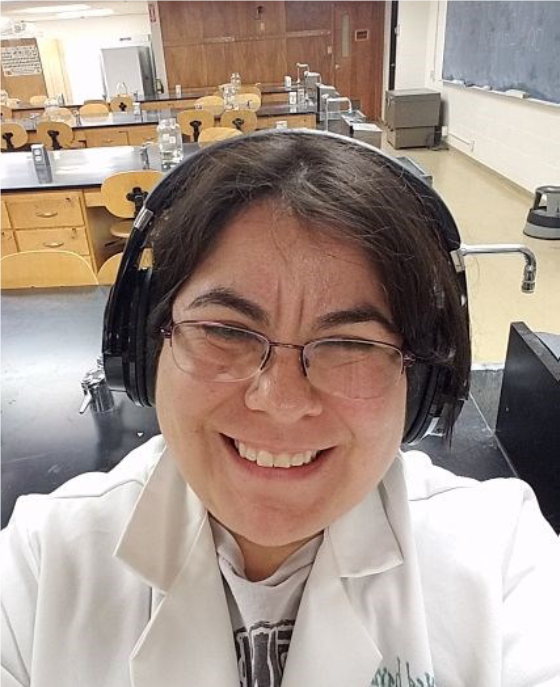 I grew up in a southwest border town less than an hour drive from Juarez, Mexico.  Las Cruces, New Mexico, is an area is rich with Latinx (Mexican) and Native American history and culture. As a child, I was exposed to my mothers Mexican and Native American heritage alongside my father's Jewish and German heritage.  Being multicultural with several intersecting identities has led me to champion diversity.  Recently, I have served as president to Todos Juntos (Latinx Graduate Group), a founding member of Graduate Students of Color, a Diversity Coordinator for the Colorado State University Graduate School, the advisor to QWEEN (Queer Women Engaged in an Encouraging Nexus) and taken part in a plethora of multicultural events. Throughout my journey, I have striven to promote and support diversity while initiating inclusive policies.
Fort Collins became my home in 2011. I came to Fort Collins to pursue a PhD at Colorado State University. My interest in science and learning lead me to gain a Bachelor of Science in Biology, a Bachelor of Arts in Psychology, a Master in Curriculum and Instruction with an emphasis in Multicultural Education and Secondary Science Education. My drive to better understand our world lead me to successfully pursue a PhD in Cell and Molecular Biology with an emphasis in Molecular, Cellular, and Integrative Neurosciences. My love of science is not limited to the microscopic, it encompasses the full range of nature and humanity.
My time in the community has led me to appreciate the impact of the Cache la Poudre River on the culture of Fort Collins.  I'm eager to learn more about the Cache la Poudre River and surrounding areas in my position at the Poudre Heritage Alliance. Additionally, I'm excited to join the Poudre Heritage Alliance's project to enriching our knowledge of the Cache la Poudre River with the histories of the diverse local community.  I am grateful to join the Poudre Heritage Alliance to have the opportunity to bring my passion for diversity, keen inquiring mind, and love of Fort Collins together.
We are really excited to welcome Vanessa to the Poudre Heritage Alliance (PHA) staff! She will be with us through 2019, helping PHA with administrative tasks, marketing and communications, as well as translations. You can reach Vanessa by email at intern@poudreheritage.org.