When:
2017-05-20T00:00:00-06:00
2017-05-21T00:00:00-06:00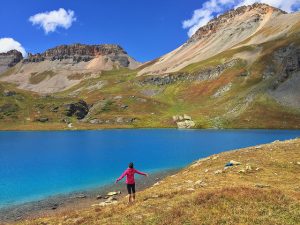 From the Colorado Public Lands Website: "In May 2016, Colorado became the first state in the nation to establish a holiday recognizing the value of public lands within the state. From now on, the third Saturday in May will be known as Colorado Public Lands Day celebrating the significant contributions these lands have to our state. The bill passed with bipartisan support and was signed into law by Governor Hickenlooper.
Public lands are crucial to our way of life and economy in Colorado. They are a defining part of our heritage, identity, and unique way of life. This new state holiday is intended to encourage all Coloradans to get outside and enjoy our unparalleled public lands. Our public lands lands are vital resources providing clean water, protection of wildlife habitat, and offer vast recreation opportunities which in many cases can be accessed for free. The first-ever Colorado Public Lands Day will be celebrated on May 20, 2017."