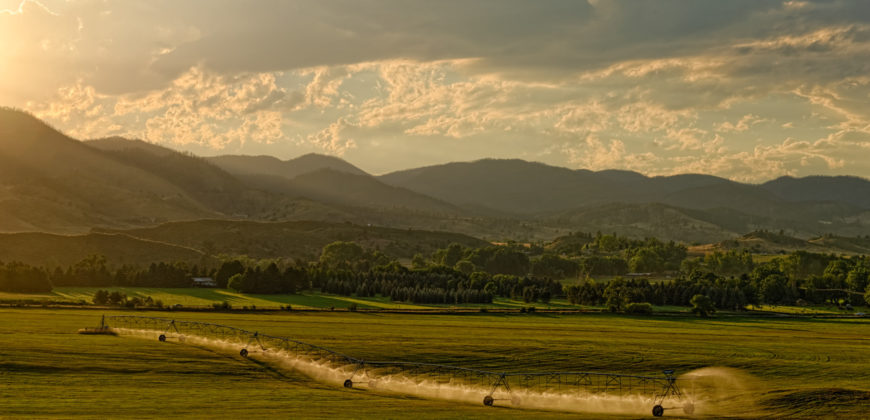 Similar to public investments in National Heritage Areas that have 5 to 1 returns for local economies in Colorado, conservation easements also highlight significant benefits for communities throughout the state. Here are a few key excerpts from an article by Mary Guiden in CSU's SOURCE:
"A new analysis from Colorado State University found that each dollar invested by the state for these easements produced benefits of between $4 and $12 for Coloradans. Public benefits include clean water and air, scenic views, access to things produced by local farms and ranches products, and wildlife habitat: all things that contribute to a high quality of life in the state."
The study focused on Colorado's investments in conservation easements funded through a tax credit program and Great Outdoors Colorado. The voter-approved program uses a portion of lottery proceeds to help with efforts to protect wildlife habitat, river corridors, productive agricultural lands, iconic scenic views. It has also created trails and open spaces for Coloradans to enjoy.
Study co-author Michael Menefee, an environmental review coordinator with CSU's Colorado Natural Heritage Program, said the investments are filling a vital need for conservation of identified priorities on private lands. "An active partnership between private landowners and public policy can achieve what neither acting alone can accomplish," he added."
The Cache la Poudre River National Heritage Area and the Poudre Heritage Alliance have partnered with Great Outdoors Colorado in the past, with the upcoming Eastman Memorial Natural Area development in Greeley serving as the next project in this partnership.
Check out the full article here at CSU's SOURCE
*Photo of Pleasant Valley in Bellvue, CO by Michael Menefee