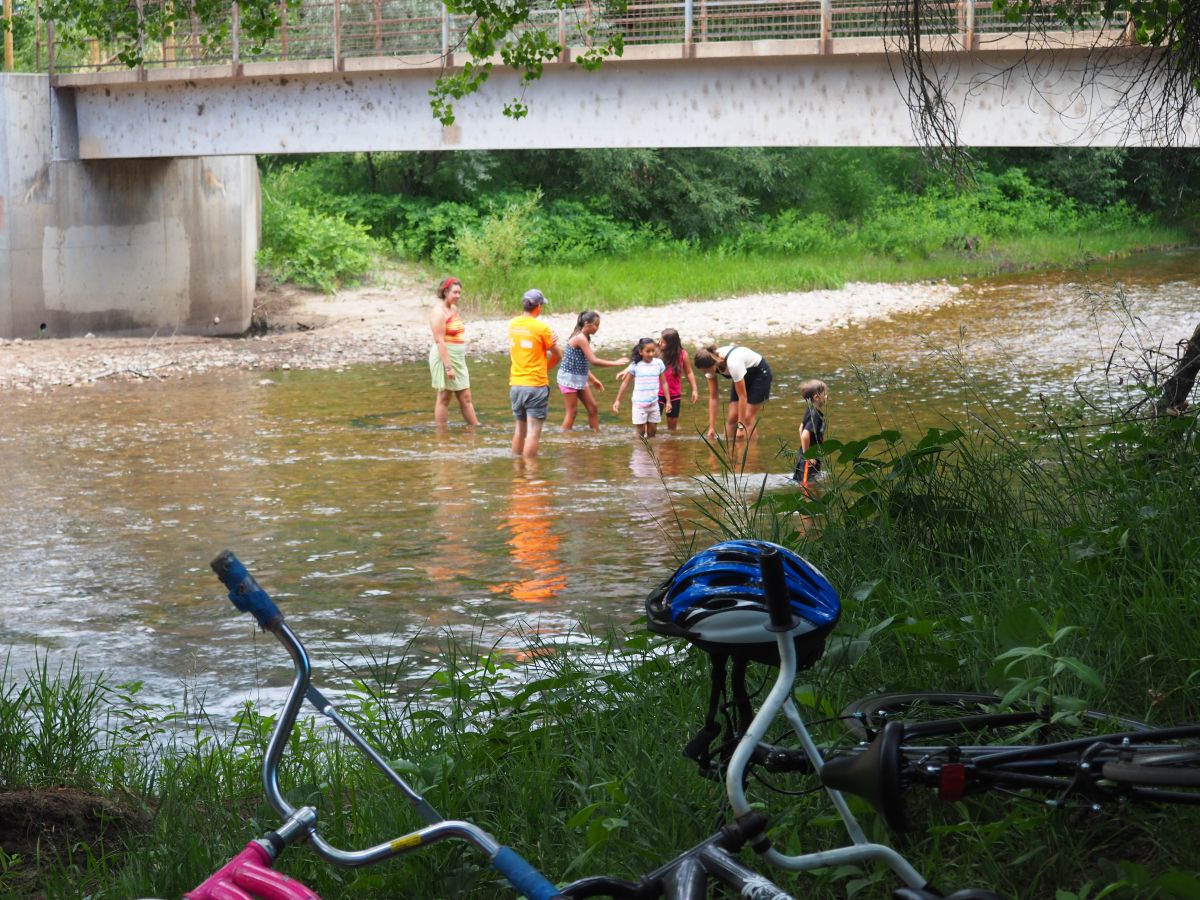 The Poudre Heritage Alliance (PHA) and the Cache la Poudre River National Heritage Area (CALA) are now accepting 2018 grant applications. Other non-profits, government entities, and small businesses can go online to submit their applications: https://poudreheritage.org/grant-information/. The closing date for applications is March 2, 2018, with award decisions by May 2018. See below for more information about grant projects from 2017:
Historic Windmill Installation: Centennial Village Museum, established as a Centennial-Bicentennial community project in 1976 adjacent to Island Grove Regional Park in Greeley, CO, was designed as a living history site to interpret the architectural and cultural heritage of Greeley, Weld County and northeastern Colorado, The Historic Windmill project would repair and re-install a Steel Eclipse Type WG (worm gear) Fairbanks-Morse and Company windmill that includes a stock tank with a recirculating water system in the High Plains section of the Village. The windmill interprets the delivery of water for domestic use, stock raising, and irrigating crops in the rural irrigated and dryland districts of Weld County. An interpretive panel adjacent to the windmill plus curriculum materials for presentations at the annual spring and fall History festivals at the Village will be developed as a part of this project.
Proving-up House Restoration: Saved from demolition in 2005, the City of Fort Collins moved the historic 1890 James Ross "proving-up" house to storage until an appropriate permanent placement for educational purposes could be found. The only documented proving-up house known to exist in Larimer County, the Ross House has survived for 127 years. The Homestead Act of 1862 was adopted to get vast government lands west of the Mississippi into private hands for settlement and development. The Act mandated homesteaders had to build a small dwelling, live in it, improve the land, and after five years, for an $18 filing fee, they owned that quarter section of land. These houses, sometimes called "claim or filing shanties" often had no foundation and were portable, to be able to "prove-up" other holdings. Last fall, the Ross House was relocated to The Farm at Lee Martinez Park along the Cache la Poudre River in Fort Collins, where it will be restored and interpreted for the enjoyment and education of all citizens.
Nature Rides Program: The Growing Project (TGP) developed a new, educational program that connects youth from The Boys and Girls Club to natural areas in Northwest Fort Collins for activities related to the watershed and local ecology with Growing Project educators and experts. TGP worked with Bike Fort Collins and the Bike Co-op to secure bikes and bicycle education for youth participants to ride from their facilities to the natural areas with TGP staff. Part of programming included occasional service days through a partnership with The City of Fort Collins that involved cleanup efforts in local natural areas and while learning about river health from City experts. Youth were also able to invite family members on these rides.
H20 Today Exhibition: "H2O Today" at the Greeley History Museum dives into what it means to live on a planet where 71 percent of the surface is covered in water, yet less than 3 percent is drinkable. The exhibition highlights the crucial role it plays in daily life through water power, industry, agriculture and home use. The "H2O Today" exhibition is part of the Smithsonian's Think Water Initiative to raise awareness of water as a critical resource for life through exhibitions, educational resources and public programs. The exhibit runs through May 20, 2018.
***Picture above taken by the Growing Project staff during a Nature Rides program along the Poudre River