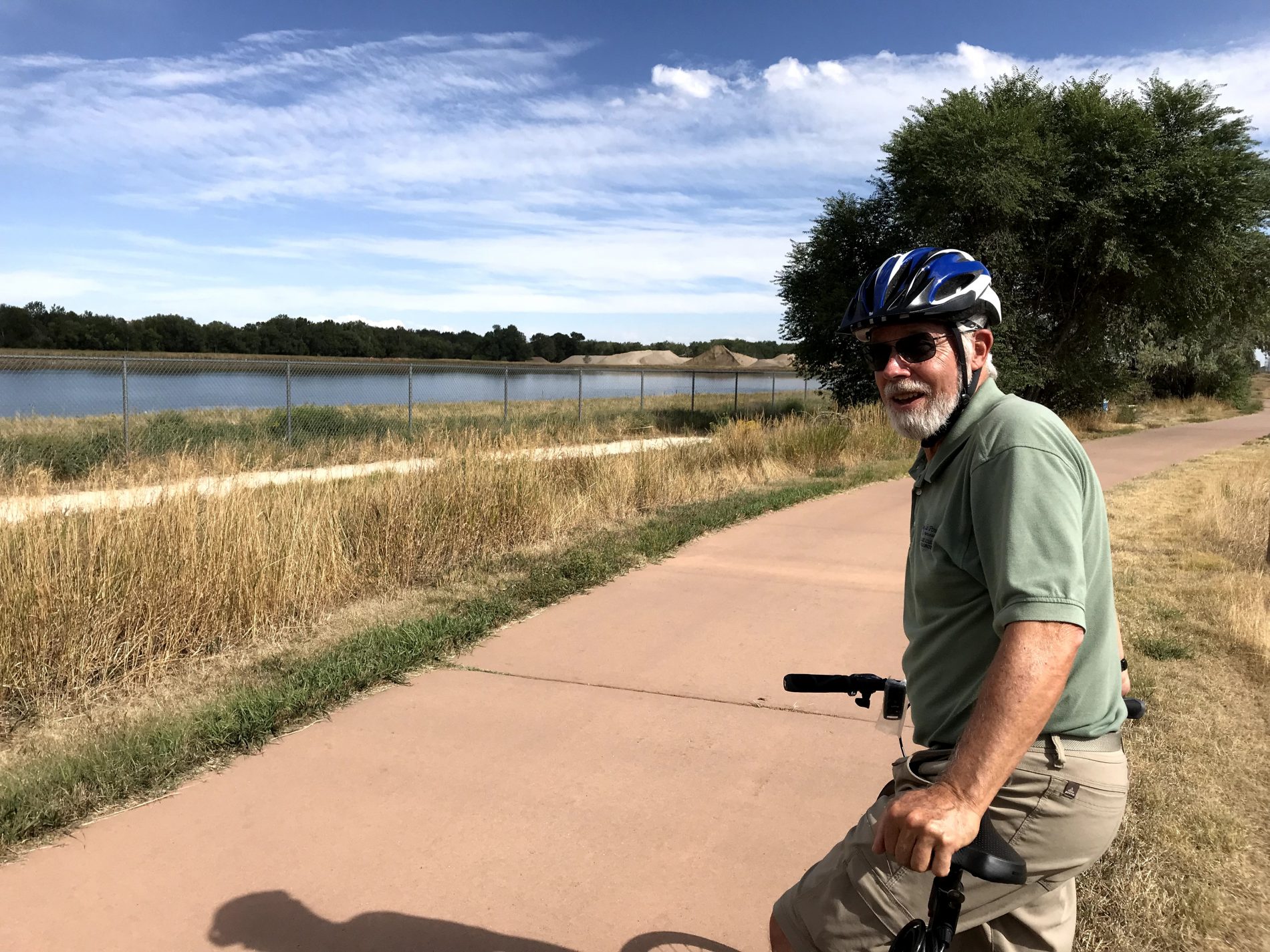 Much of our work would not be possible without volunteer power! This month we are honoring Tom Trout, one of our Heritage Culturalist Volunteers, who brings a passion for water and history to his volunteer experiences here at the Poudre Heritage Alliance. Thanks for all of your time and energy, Tom.
Tom grew up on a small farm in Ohio.  As an agricultural exchange student to Peru, he experienced irrigated agriculture in an arid climate, and, on his return, headed West to graduate school in Agricultural Engineering at CSU.  After 2 years improving irrigation systems in Pakistan, he joined the USDA Agricultural Research Service (ARS) as an irrigation scientist.  He retired in 2015 after 32 years conducting research in irrigation water management in Idaho, California, and Colorado.  He continues volunteering at ARS and as an adjunct faculty member in Civil Engineering at CSU, and takes an occasional consulting trip overseas (going to Uruguay in November). As a Heritage Culturalist for the Poudre Heritage Alliance, Tom combines his favorite subjects:  Water and History.  Tom and his wife, Vickie, remain involved in activities at CSU through alumni functions, sports and hosting international students.
Interested in volunteering with the Poudre Heritage Alliance? Please contact Jordan Williams at programs@poudreheritage.org to learn how you can support the Cache la Poudre River National Heritage Area, or click here to sign up!