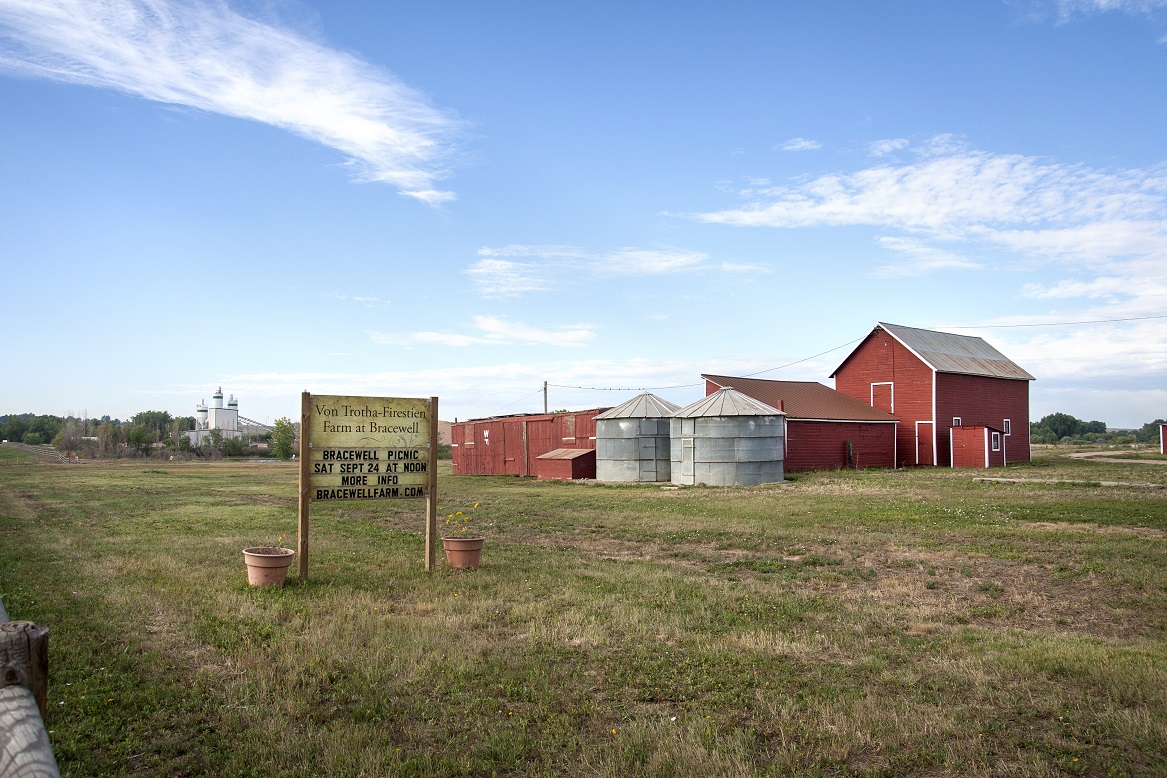 Much of our work would not be possible without volunteer power! This month we are honoring Judy Firestien, one of our Heritage Culturalist Volunteers, who currently volunteers her time at PHA Board Meetings taking minutes while also promoting the CALA to the community through the Von Trotha Firestien Farm at Bracewell.  Thanks for all of your time and energy, Judy.
Question: Tell us about your career path and your work on the Farm.
Answer: I worked for several small biotech companies in Fort Collins as Office Manager for about 12 years before moving back to the family farm northwest of Greeley in 2005.  I had begun to gather genealogy and historic information on our farm and the settlement of Bracewell where the farm is located.  In 2008, I compiled much of this information into a nomination for the farm and in 2009, our farm, Von Trotha-Firestien Farm at Bracewell, was listed on the National Register of Historic Places.  Since then, we have hosted educational groups and are continuing to work on "hands-on" activities to educate the public on the importance of agriculture and irrigated farmland in this area.  For several years we have had an "Open Farm" event with antique tractor displays, petting zoo, pony rides, irrigation demonstration, and educational displays to encourage people to come out and experience the farm.  We also regularly host gatherings such as graduation parties and birthday parties at the farm and have also hosted a couple of weddings.
Q: What do you like most about the Cache la Poudre River National Heritage Area?
A: I really enjoy the great history it holds with regard to agriculture and water law and the development of the Greeley-Fort Collins area.  It is also so special to me because a portion of our farm lies within the Heritage Area and I have many fond childhood memories of times along the river, mostly exploring with my dog, Duke.  We also had an ice skating pond on our property next to the river and spending time skating and having skating parties are some of my very favorite memories.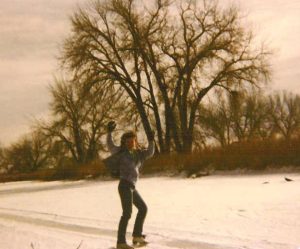 Q: Why did you become a volunteer with the Poudre Heritage Alliance?
A: I wanted to further solidify the knowledge I have gained over the past years with regard to history of the area, water history and water law, and historic preservation.  I hope to further use this knowledge on our farm to educate the public on history, water, and how awesome the PHA is and to inspire and encourage them to learn more!  (You can learn more about Judy's farm and its history within the CALA at www.BracewellFarm.com.)
Q: When you aren't supporting PHA as a volunteer or managing the Farm, what do you like to do for "fun"?
A: Sometimes it seems like my favorite hobby is mowing or doing "weed patrol", as I call it, around the farmyard!  Not really a hobby, but seems to take up a lot of my time during the summer to try to keep the place looking nice.  I enjoy spending time with friends, hanging out on the "sky deck" at the farm, reading, watching movies, researching genealogy and history, and walking.  We built a structure at the farm awhile back that started as a picnic shelter, but we added a deck on top.  It's fairly high and might be considered more of an "observation deck", but we have dubbed it the "Sky Deck"!   It's a great place to hang out with friends or relax and enjoy the sunset!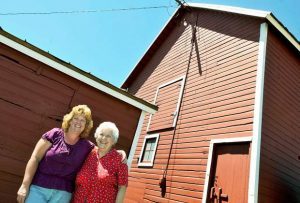 Interested in volunteering with the Poudre Heritage Alliance? Please contact Jordan Williams at programs@poudreheritage.org to learn how you can support the Cache la Poudre River National Heritage Area, or click here to sign up!