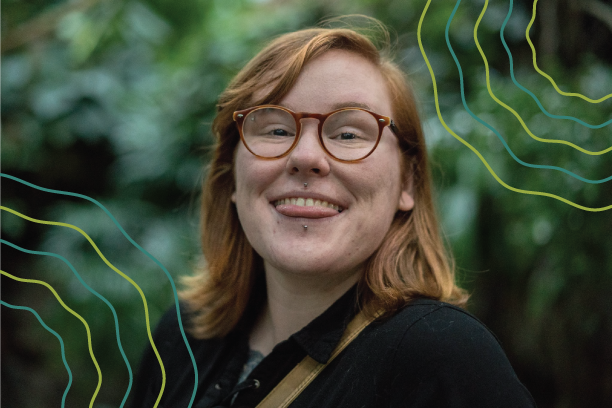 Give a warm welcome to our newest intern Brit! They'll be working with us through UNC to assess and improve existing trails in the Heritage Area. As for a little bit about them, Brit got their Associate's as a Veterinary Technician and earned their certification in 2018. They recently decided to go back to school UNC to pursue a degree in Biology and later discovered a passion for, and decided to minor in, Geographic Information Science.
Brit has a passion of learning and sharing education related to Biology, GIS, animals, and the LGBTQA+ community. They live in Loveland with their husband, their dog, two cats, two snakes, and axolotl. In their spare time they enjoy archery, hiking, and rollerblading.
We're so excited to have you Brit!