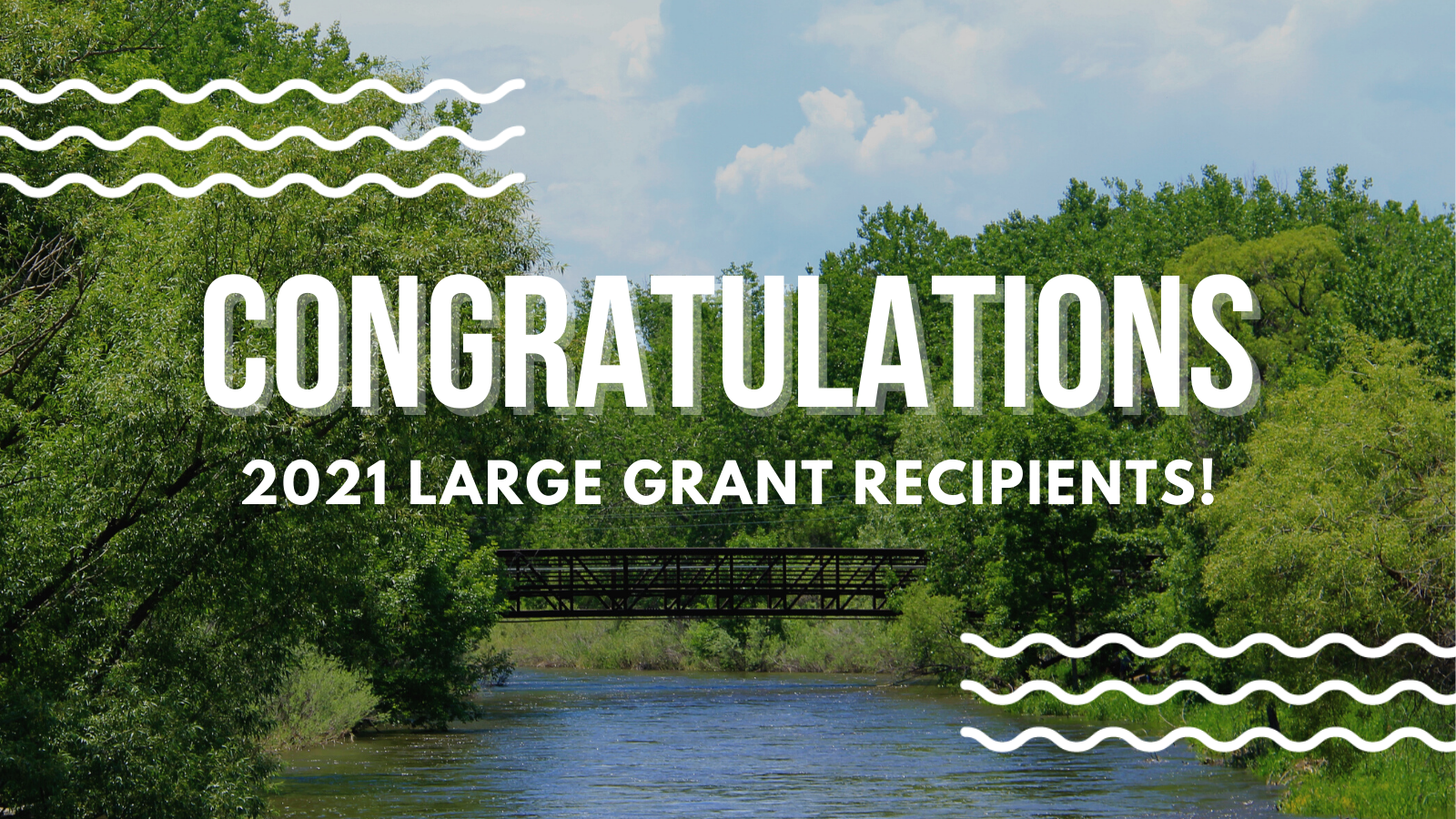 The Poudre Heritage Alliance (PHA) and the Cache la Poudre River National Heritage Area (CALA) has awarded several local projects with funds from the 2021 large grants cycle. The newest projects include "The Hand That Feeds" Sculpture Monument, a Poudre Basin Information Website, Watering the West. Other projects that will be continued from last year's grant cycle but were put on hold due to COVD-19 will continue work this year. This includes the Eaton House and the Jacoby Halfway House Site. The total of awards being distributed is more than $35,000 out of PHA's budget, which largely comes from federal funding sources. See below for descriptions of the newest projects:
Watering the West 
Watering the West enlightens audiences about water issues in the American West: past, present, and future: where the water comes from, where it goes and how it gets there; the unique nature of western water law and its origins, and how growing populations and a changing climate will impact a diverse group of water users that rely on the rivers that deliver the mountain snow that makes the American West habitable. Through personal stories from city planners, farmers and ranchers, recreators and ecologists, brewers and water resource managers with the Poudre River as our backdrop, we explore transmountain and local diversions; storage projects and farms; water court and water auctions, water measurement and delivery, a backcountry river journey; and the listening sessions, council meetings and forums where opinions divide neighbors, towns, and industry leaders. The films introduce us to the people and programs that aim for listening, connection, and cooperation, to those who seek to replace divisiveness with collaboration as the American West moves into a future of increasingly scarce water supplies. From past to present and with an animation of the 1874 dispute between Union Colony and Fort Collins farmers that nearly turned violent to the 1986 re- enactment of a water broker purchasing a farm with water rights to secure water for the City of Thornton to an animated song which teaches the Doctrine of Prior Appropriation, WATERING the WEST educates, entertains and presents a case for cooperation around one of the most pressing issues of our time. 
"The Hand That Feeds" Sculptural Monument 
A Sculptural Monument designed to preserve and honor the rich family history and significant contributions of the Mexican and Hispanic people who worked the beet fields of northern Colorado. Located in Fort Collins Sugar Beet Park on a city-designed plaza, an interpretive storyboard and educational programs will enable visitors and students to understand their impact on our community. Mujeres de Colores is fundraising to underwrite the project with support from community partners and committed individuals with a goal to complete the monument by October 2021 with unveiling during Hispanic Heritage Month. 
Poudre Basic Information Website 
The Poudre Basin Information website project is a cross-jurisdictional information website for the Poudre Basin, focusing on topics that have a nexus with water issues. The funds from this large grant will focus on integrating data and information related to Poudre Heritage Alliance themes, including historical data about water infrastructure and use, connections to water law and administration, issues related to water demand and supply, and providing data and information to reduce conflict and increase cooperation. An initial implementation of the website can be found at http://poudre.openwaterfoundation.org/. This website is an open source community resource that can be used by organizations, decision makers, and the public to better understand water issues in the basin. Many organizations provide useful datasets and informational content.  However, it can be difficult to find and use information. The Poudre Basin Information website serves as a regional resource to support education and decision making. The website provides information about entities in the basin, including municipalities and water providers, ditch companies, environmental organizations, education organizations, and many other datasets.  The information is organized spatially and temporally to provide context for basin entities, current conditions, historical data, seasonal outlook, and future planning, involving over 70 maps and associated data visualizations when fully implemented.   
If you have a project that needs funding, we still have small grants available on a rolling basis. Check out our grants page for more information. If you have questions about these projects, grants, or the Poudre Heritage Alliance, contact communications@poudreheritage.org.