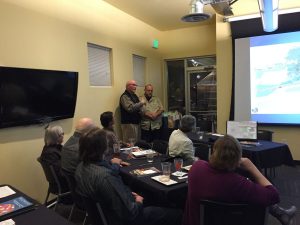 Continuing Education Certification Requirement
Certification Requirement:
Attend at least one qualified continuing education program, field trip, or workshop per year.  Attending one or more of these events does not count towards your 40 hour per 2 year volunteering requirement.
We will provide a list of events you can attend to enhance your knowledge and fulfill the continuing education requirement.  This list is not meant to be exhaustive and we will notify you of other opportunities throughout the year, including participating in the field learning portions of the next Heritage Culturalist Volunteer training in 2017.  Some events have a cost associated with attendance/participation.
We are looking into organizing continuing education events specifically to enhance your knowledge of the Heritage Area.  If you hear of an event that you would like to attend and have us share with the other volunteers, please let us know!  Additionally, if you or someone you know has expertise in a subject matter area related to the Cache la Poudre River National Heritage Area or possesses a skill that you feel would be beneficial for our volunteers to learn, we welcome any ideas you may have.  Continuing Education programs, field trips, and workshops must be approved by the Poudre Heritage Alliance in order to qualify as a certification requirement.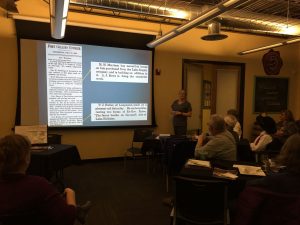 Summarize Your Experience and Share Photos!
For tracking purposes, following your attendance at a continuing education event, please submit a short summary using the Continuing Education Summary Form located at the bottom of this page, or via email to admin@poudreheritage.org.  Don't forget to hit the "submit" button at the bottom of the form.  The website will display a message letting you know your submission has been received if you have successfully completed your submission. You are also welcome to share any photos you took at the event by uploading them below or sending via email.  Thank you!