The Cache la Poudre River flows through Colorado's history
Linking its people, history, and arteries of commerce, the Poudre River has been counted on for moments of great drama, and for attracting its share of characters. The river has many stories to share, and through our Heritage Trail Program we will elevate those stories in a cohesive manner throughout the river corridor.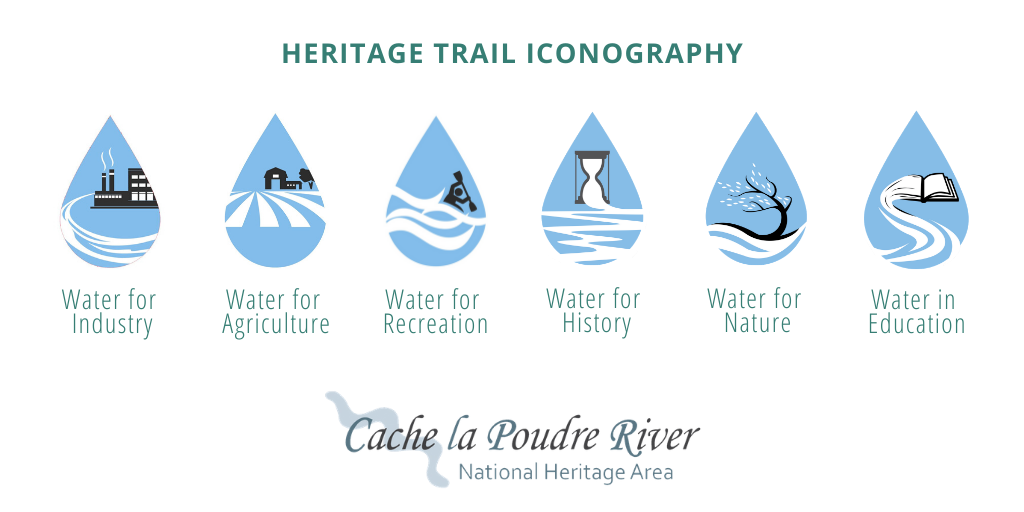 The Cache la Poudre River National Heritage Area (CALA) follows 45 miles of the lower "working Cache" through Fort Collins, Windsor, Greeley and beyond. Through the Heritage Trail program we are creating cohesive branding, storytelling and visitor wayfinding throughout the river corridor. Interpretive signs and viewing areas next to the river will enable visitors to understand more clearly the messages of history, the environment, or a nearly forgotten culture.
This program also ties into the re-development of the Poudre River District in downtown Fort Collins, including the new Whitewater Park that has transformed sections of the river and improved recreation for kayakers and tubers.