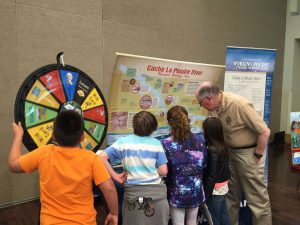 Individual Heritage Area Exploration Certification Requirement
Option 1: Outreach Visit
Certification Requirement:  As an individual, complete one of the following self-guided explorations (Outreach Visit or Wayside Walk) of the Cache la Poudre River National Heritage Area.  The time spent on this self-guided learning is required for initial certification as a Heritage Culturalist Volunteer and does not count towards the 40 hours in 2 years volunteer requirement.
Option 1: Outreach Visit:  The four locations below are partnering organizations of the Poudre Heritage Alliance and the Cache la Poudre River National Heritage Area.  These sites are sources of learning and discovery for area school children and the public as well as sources of information for tourists.  As one of our methods of outreach, we want the Heritage Area to have a presence in each of these locations Visit one site from the list below.
Instructions for an Outreach Visit:
Choose one of the four locations below to visit.
Take photos of things you find interesting and where you see the Poudre Heritage Alliance/CALA represented.
Complete and submit your evaluation and photos using the Outreach Visit Summary form at the bottom of this page or via email to admin@poudreheritage.org.
 Don't forget to hit the "submit" button at the bottom of the form.  The website will display a message letting you know your submission has been received if you have successfully completed your submission.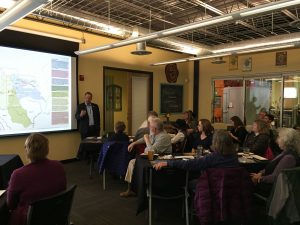 Outreach Visit Sites:
Fort Collins Museum of Discovery:
408 Mason Ct, Fort Collins, CO 80524
Hours: Tues-Sun 10 am to 5 pm, Thur open until 8 pm
Cost: Adults $9.50, Seniors $7.00
Phone: 970-221-6738
Visit Fort Collins:
19 Old Town Square, Suite 137 Fort Collins, CO 80524
Hours: Mon-Fri: 8:30-5, Sat-Sun: 11-5:00
Phone: 970-232-3840
Greeley History Museum
714 8th St, Greeley, CO 80631
Hours: Wed-Sat: 10 am – 4 pm, Sun: noon – 4pm
Phone: (970) 350-9220
Greeley Chamber of Commerce / Visit Greeley:
902 7th Ave, Greeley, CO 80631
Hours: Mon-Fri: 8 am – 4 pm
Phone: 970-352-3566