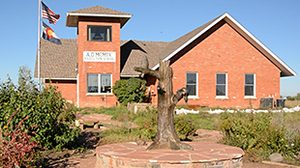 The goal of the Poudre Heritage Alliance (PHA) is through interpretive and educational programming and media to build a deeper understanding of the Poudre River's national significance including its role in influencing water development, water law, and water management.
In 1986 Congress designated the Upper Cache La Poudre River as a Wild and Scenic River encompassing 75 miles of river above the community of Poudre Park, northwest of the city of Fort Collins. In the spring of 2001 revised technical corrections bills were introduced in both houses of Congress, S. 903 and H.R. 1880, but as of December 2002, the issue of technical corrections had not been resolved. While waiting for the technical corrections to the legislation, the PHA achieved designation as a Colorado non-profit organization (501c3) and applied for tax-exempt status. The PHA also worked with the National Park Service to launch five separate studies of the heritage area funded through the Cooperative Ecosystem Study Unit program, from winter 2001 to summer 2002.
The funded studies included the following: 1) inventory of water-related resources; 2) analysis of evolution of landscape; 3) formulation of management alternatives for the corridor (started late 2001); 4) interviews with long-time residents of Weld and Larimer Counties; and 5) study of evolution of the water-delivery system along the river.
In March of 2003, the PHA began work on an administrative plan, holding a series of public open houses in Greeley, Fort Collins and Windsor. Between 2005 and 2009, the PHA completed a series of promotional projects, including interpretive panels, signage and a video about the heritage area.
On March 30, 2009, the revised legislation was finally passed by Congress, and a memo was released later that year officially activating the Cache la Poudre River as a National Heritage Area. The required management planning effort was launched in March 2010, and the following month an official task agreement was submitted to the National Park Service, making the PHA eligible for federal funding.