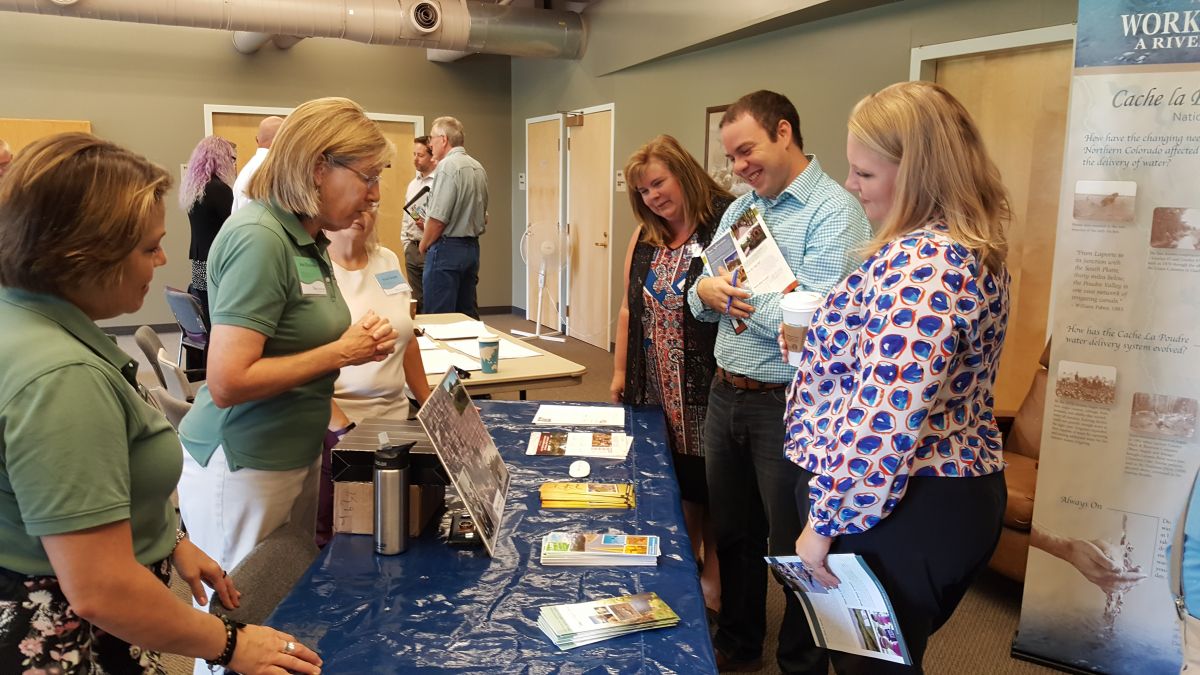 On August 17th, 2017, the Poudre Heritage Alliance (PHA) hosted an Engagement Event with community partners and legislative staff from both sides of the aisle in an effort to showcase the importance of projects and partnerships within the Cache la Poudre River National Heritage Area (CALA). At the event, six staffers from Colorado's Democratic and Republican federal legislative offices listened to presentations from and interacted with twelve local community partners. The community partners presented six different projects and programs that PHA helps make possible through grant-funding, staff support, and stakeholder engagement.
Staff members from Congressman Ken Buck, Congressman Jared Polis, Senator Michael Bennet, and Senator Cory Gardner's offices attended the event. They held conversations with and listened to presentations from the Poudre Fire Authority, the City of Fort Collins, Poudre Landmarks Foundation, the Greeley History Museum, Northern Colorado Rehabilitation Hospital, BHA Design, and PHA's very own Heritage Culturalist Volunteers. During the event, community partners had five minutes each to introduce their project or program and discuss PHA's involvement.
The Engagement Event showcased PHA's active role in the community to the Congressional staff and reaffirmed the importance of the Cache la Poudre River National Heritage Area to Northern Colorado. Projects and programs showcased at the event included PHA's Wellness Program, the Smithsonian H20 Today Exhibit at the Greeley History Museum, the Fort Collins Water Works building restoration, the water trail project with the Poudre Fire Authority, and the Heritage Trail markers with the Fort Collins Whitewater Park.
For more information about PHA or CALA, please contact the Poudre Heritage Alliance Office at admin@poudreheritage.org or 970-295-4851.
Above Photo: Heritage Culturalist Volunteers with Kathleen Benedict, PHA Executive Director, and staff members from Congressman Jared Polis' office