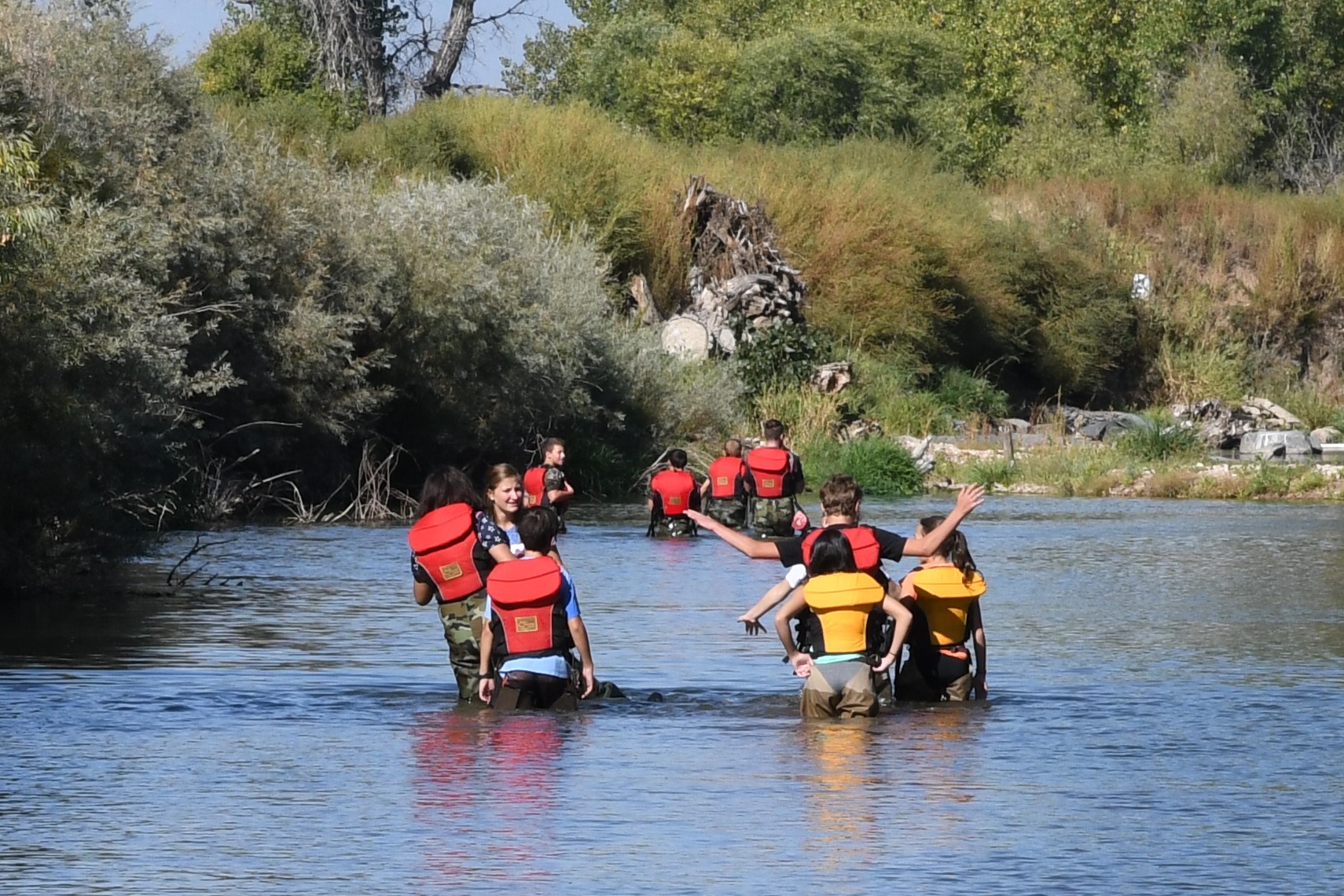 Fort Collins, CO (October 11, 2018) – The Cache la Poudre River National Heritage Area (CALA) and the nonprofit managing entity—the Poudre Heritage Alliance (PHA)—will receive a $5,000 field trip grant for the 2018-2019 school year from the National Park Foundation (NPF), the official nonprofit partner of the National Park Service. The NPF grant will go towards PHA's Learning in Our Watershed™ program, which provides scholarships to schools in Larimer and Weld county to visit various locations throughout CALA.
This grant is part of the Foundation's Open OutDoors for Kids program which creates pathways for kids to explore and connect with national park experiences.
"Trekking along trails, observing our natural ecosystems and engaging with our shared history are experiences that benefit all children," said National Park Foundation President Will Shafroth. "Making it possible for America's youth to explore our national parks is an investment in their future and the future of the national parks community."
Through this partnership with NPF, PHA will be able to provide scholarships that defray transportation and admission costs for at least 17 schools and 1,500 children grades 3rd-6th. The Field Trip grants are available on a first come, first served basis through PHA's website: https://poudreheritage.org/field-trip-grants/. Priority is given to new schools who have not already applied for a scholarship this year, but there are many different locations to visit. Popular destinations within the Cache la Poudre River National Heritage Area include the Poudre Learning Center, Children's Water Festivals in Greeley and Fort Collins, Centennial Village in Greeley, and the Fort Collins Museum of Discovery. The Poudre Heritage Alliance also offers guided wellness walks as a way to explore the heritage area through this program.
"Many children and community members do not realize that they have a National Park-quality natural resource right in their backyard with the Cache la Poudre River," said Poudre Heritage Alliance Executive Director Kathleen Benedict. "The Learning in Our Watershed program allows the PHA to partner with many great organizations throughout Larimer and Weld County to bring local youth to the National Heritage Area. Once they arrive at one of our pre-approved field trip sites, they receive structured educational sessions on numerous topics, from riparian eco-systems to local historical reenactments."
This past summer, PHA also received a $4,000 grant from the Rotary Club to help fund Larimer County field trip scholarships. There are still some funds left from that grant to support grade levels in Larimer County outside of the 3rd-6th range that is part of the NPF's grant award for PHA's Learning in Our Watershed program.
"Dos Rios elementary greatly appreciates the Poudre Heritage Alliance and the opportunities they provide us to have such wonderful learning experiences on our field trips. We always enjoy the Poudre Learning Center and the opportunity it provides us to get out in nature and do inquiry-based learning. Each aspect of our field trip was fantastic!" – 5th grade teacher at Dos Rios.
For the full list of grantees and their projects, click here.
ABOUT THE CACHE LA POUDRE RIVER NATIONAL HERITAGE AREA
The Cache la Poudre River National Heritage Area (CALA) tells the story of the river where Western Water Law began and still informs the use of water throughout the arid West today.  CALA shares the long struggle to sustain a viable agricultural economy, and meet the growing needs of a diverse and expanding population, while conserving the Poudre River's health.
CALA's 501(c)3 nonprofit managing entity – the Poudre Heritage Alliance – PROMOTES a variety of historical and cultural opportunities; ENGAGES people in their river corridor; and INSPIRES learning, preservation, and stewardship. Find out more at:  https://poudreheritage.org/
ABOUT THE NATIONAL PARK FOUNDATION
Celebrating 50 years, the National Park Foundation is the official charity of America's national parks and nonprofit partner to the National Park Service. Chartered by Congress in 1967, the National Park Foundation raises private funds to help PROTECT more than 84 million acres of national parks through critical conservation and preservation efforts, CONNECT all Americans with their incomparable natural landscapes, vibrant culture and rich history, and ENGAGE the next generation of park stewards. In 2016, commemorating the National Park Service's 100th anniversary, the Foundation launched The Centennial Campaign for America's National Parks, a comprehensive fundraising campaign to strengthen and enhance the future of these national treasures for the next hundred years.  Find out more and become a part of the national park community at www.nationalparks.org.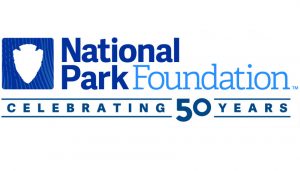 MEDIA CONTACTS:
Poudre Heritage Alliance
Jordan Williams
970-295-4851
National Park Foundation
Alanna Sobel
202-796-2538
(Featured picture: Resurrection Christian students on their Learning in Our Watershed field trip to the Poudre Learning Center in September 2018)