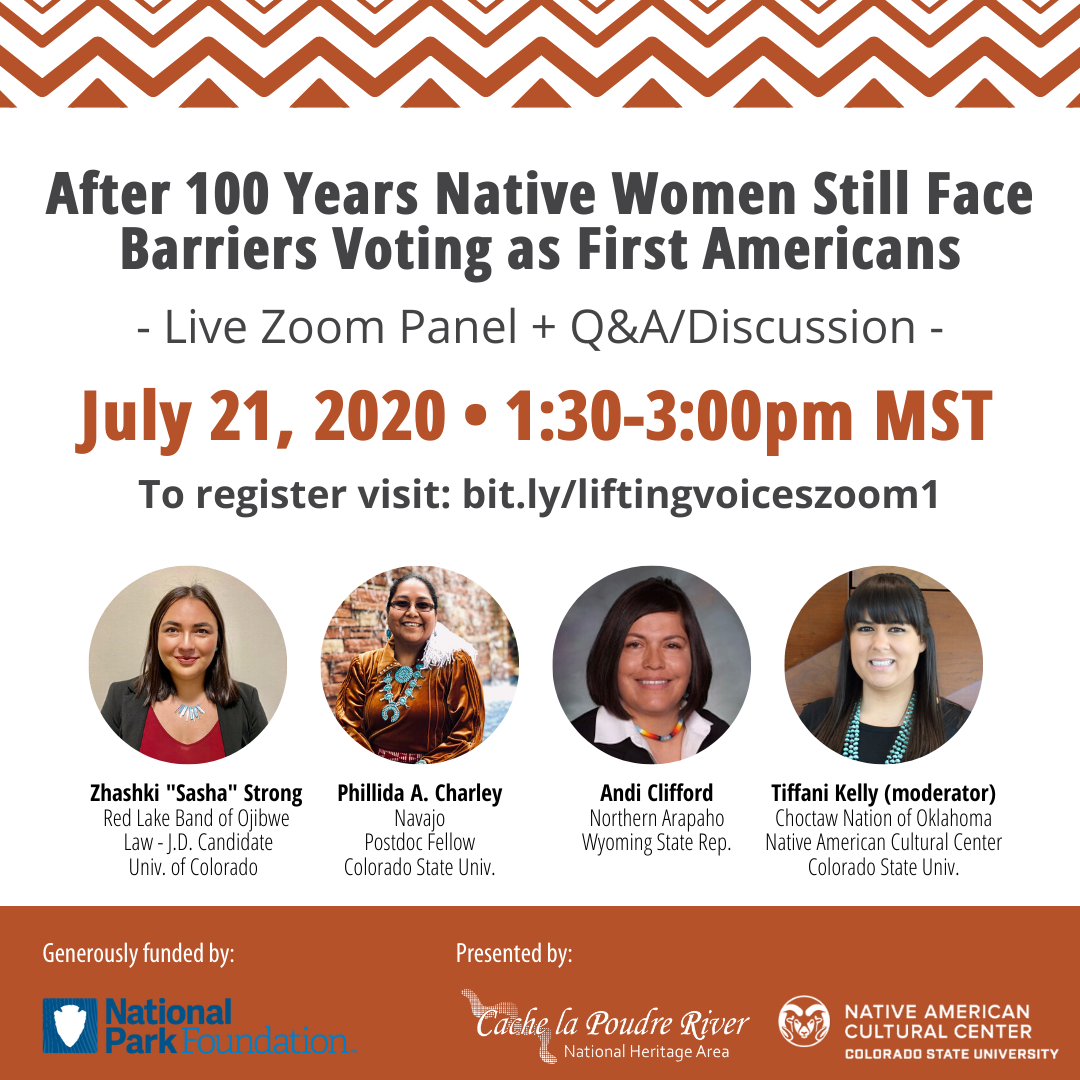 This year many will celebrate the 100th anniversary of women's right to vote with the 19th Amendment. Passed by Congress in August of 1920, this amendment ended nearly 100 years of protest by guaranteeing women the right to vote. However, it did not grant all women the right to vote. Women of color, and specifically Native American women, were excluded from the protections of the 19th Amendment. Barriers to this right continue even to this day. In this panel, featuring all Native American women, we will be discussing how Native peoples were denied the right to citizenship and voting rights, and how the legacies of these injustices are still impacting Native communities today.
To register please visit: https://bit.ly/liftingvoiceszoom1
This webinar is part of the "Lifting Voices from the Shadows" oral history project, funded by the National Park Foundation and in partnership with the Native American Cultural Center at Colorado State University, the Northern Arapaho Tribe, and the National Heritage Areas Program.