Coy Ditch
40.594750, -105.075500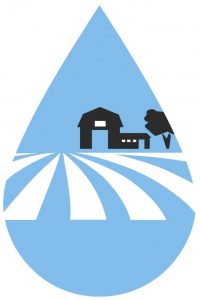 The summer of 1862 found John and Emily Coy crossing the Great Plains on their way to California.  Unfortunately, balky oxen, bandits, and excessive sand created delays, so much so that they realized they could not get to California before winter weather set in.  They joined up with a group of wagons heading to the Poudre River Valley, Colorado Territory, intending to overwinter before continuing their trip to California.  They chose a site close to the river (where today's Woodward Campus is located) and explored the surrounding country on some of the warm, sunny days they experienced.  Occasionally they saw other inhabitants already farming small plots in the river's bottomlands.
As spring approached, the bottomlands greened up and they decided to stay and farm.  John constructed, with great effort, a ditch to irrigate a garden and hay fields.  He started the ditch 1.5 miles upstream in order to get the water, by gravity, to flow across his land. The ditch was finished by 1865.  The Coy Headgate is the only remnant of his efforts.  As John and Emily watered the land, their household thrived.  To protect his access to Poudre River water, John applied for a water right in the early 1880s when Colorado established a new prior appropriation doctrine.  He was granted priority number 13 in April 1882 during the first adjudication of water rights on the Poudre River. The Coy family continuously farmed for over 100 years, but never enlarged the ditch.
Click here to continue learning about the history of the Coy Ditch and Diversion as it relates to water for industry and the Fort Collins Power Plant.
Tourism Information
The beginnings of the Coy Ditch can still be seen from the north side of the Poudre River Whitewater Park where the headgate still stands. The ditch is no longer used for agricultural purposes.
Accessibility
View from bridge overlook
Wayside Sign
Sign overlooks the headgate structure on the north side of the bridge
Directions
College Ave and Vine - accessible from the north side of the Poudre River Whitewater Park