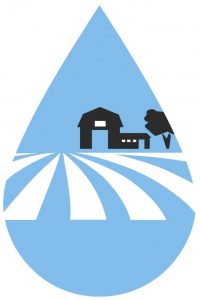 Since 1865 when the Coy family first started diverting water to their farm, the Coy Ditch and Diversion structure has been used for many different beneficial purposes. The concrete dam was removed in 2018-2019 as part of the development of the Poudre River Whitewater Park near Vine Street and College Avenue, with only the headgate remaining intact. However, the importance of this site will forever have impacts on the state of Colorado and western water law.
Until 1992, no 'beneficial use' category existed under Colorado water law to support in-channel river recreation (such as kayaking). Back in 1986 however, the City of Fort Collins had filed for such a water right in an attempt to counter the City of Thornton acquiring Poudre River water intended to support future growth of the Denver suburb.  After negotiations with the Colorado Water Conservation Board (CWCB), it was agreed that if Fort Collins installed a means of diverting the water for recreational purposes, it may be possible to obtain a recreational water right.
A 'boat chute' was later installed on top of the Coy Diversion structure thereby 'diverting' the water in-channel. Objectors fought Fort Collins efforts until a final 1992 Supreme Court decision that effectively created a new recreational 'beneficial use' category within the Colorado water law. The Colorado legislature then passed Senate Bill 216 in 2001, which further affirmed the creation of water rights in support of recreational uses such as Fort Collins original water court filing back in 1986.
Thus, the Coy Diversion structure was both literally and legally, the foundation for a boat chute that underpins all recreational water rights associated with whitewater parks in Colorado. Click here to continue learning about the history of the Coy Ditch as it relates to water for agriculture, and click here for more information about water for industry with the Fort Collins Power Plant.
Accessibility
View former site of diversion structure from north side of bridge
Wayside Sign
Sign overlooks the headgate structure on the north side of the bridge
Directions
College Ave and Vine – accessible at Poudre River Whitewater Park