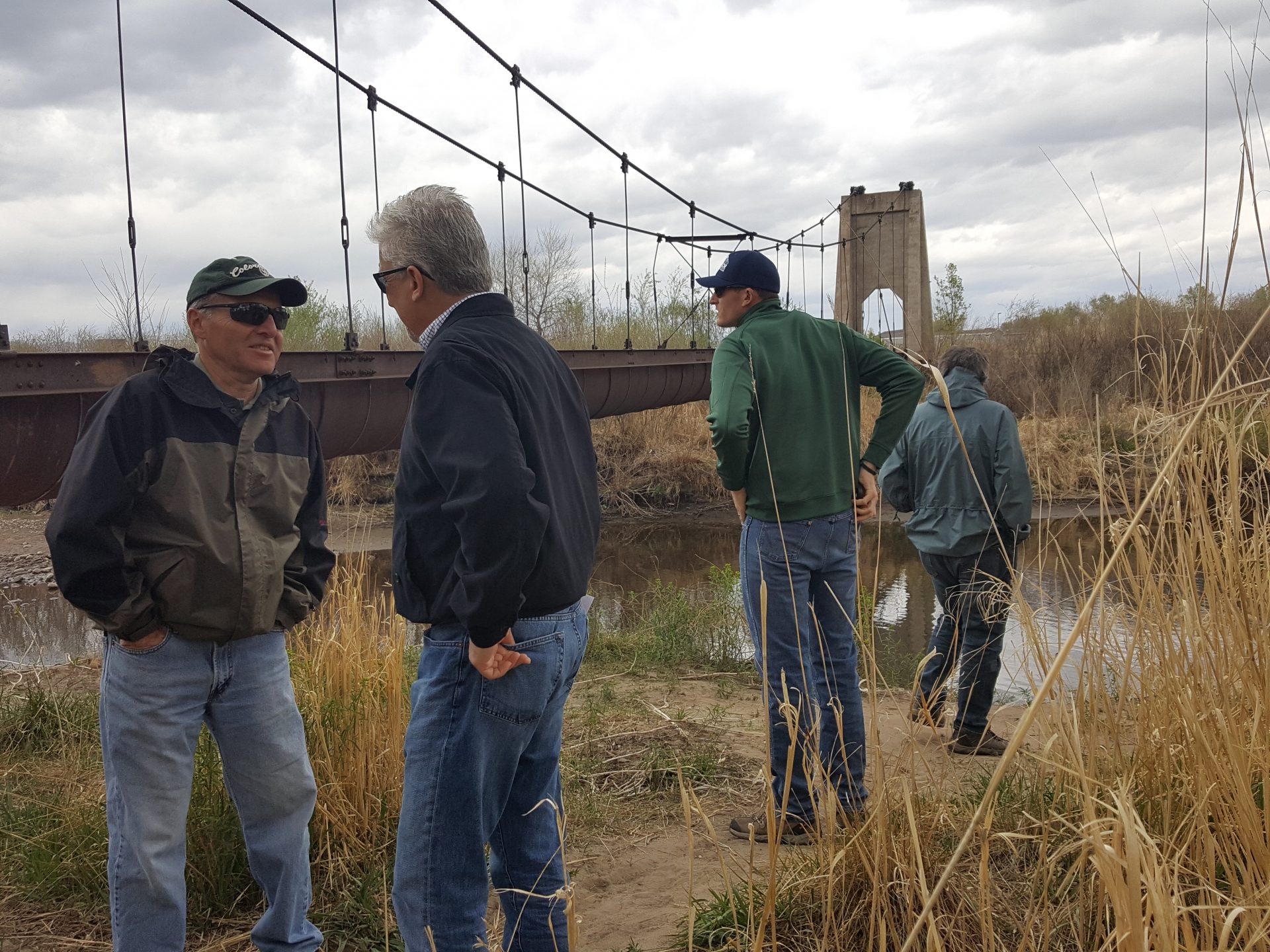 Poudre Heritage Alliance Prepares for Third Straight Ambassador Training Program
The Cache la Poudre River National Heritage Area (CALA) is announcing the third iteration of its Heritage Culturalist Program (HCP) – a robust volunteer training and educational program that highlights the importance of the Poudre River. This year's training will take place over two and a half days from May 17-19. For the second straight year, the program is paid for in part by a State Historical Fund grant from History Colorado, the Colorado Historical Society.
Currently 29 people have gone through the Poudre Heritage Alliance's (PHA) Heritage Culturalist program over the last two years. The HCP is free to sign up and participate, but spots are limited. The training features classroom and field learning sessions led by local historians, authors, and experts in the field of history and historic preservation. The training focuses on the history of the Poudre River and how western water law and settlement in northern Colorado was and continues to be shaped by the events related to the use of the river and its water. Interested individuals and organizations can go online to learn more and sign up: https://poudreheritage.org/heritage-culturalist-volunteers/ (Applications are due by April 30. 2018)
Judy Firestien, family owner of the Von Trotha-Firestien Historic Farm at Bracewell, who went through 2017 training, has this to say about the program: "The Heritage Area is so special to me because a portion of our farm lies within the Heritage Area and I have many fond childhood memories of times along the river, mostly exploring with my dog, Duke. I became a volunteer with CALA to further solidify the knowledge I have gained over the past years with regard to the history of the area, water history and water law, and historic preservation. I hope to further use this knowledge on our farm to educate the public on history, water, and how awesome PHA is and to inspire and encourage people to learn more!"
Following the training, the volunteers engage in self-guided learning through individual exploration of the CALA and group projects focused on one of the six historical sites that were visited during the training. The 2018 training will include site visits to the Eaton House in Windsor; the Lake Canal and Arthur's Ditch in Fort Collins; the Greeley #2 Ditch and Diversion structure; and the Delph Carpenter House and White Plumb Farm in Greeley. (For a listing of the speakers at this year's training, see attached.)
Community members in Larimer and Weld counties with a passion for learning and sharing the history of the Poudre River are encouraged to apply by going online: https://poudreheritage.org/heritage-culturalist-volunteers/. The dates for this year's training will be the afternoon on Thursday May 17 through Saturday May 19.
For more information about the Heritage Culturalist Program please contact Jordan Williams at 970-295-4851 or programs@poudreheritage.org.
Speakers at 2018 training (in-progress):
Kathleen Benedict, PHA Executive Director
Bob Overbeck, City of Fort Collins Councilman, PHA Board Chairperson
Ron Sladek, President of Historic Larimer County and Tatanka Historical Associates
Peggy Ford Waldo, Greeley Museums Development Curator and Weld County Genealogical Society President
Margo Carlock, Executive Director, National Association for Interpretation
Justice Greg Hobbs, Associate Justice of the Colorado Supreme Court (retired), author, and Colorado water law expert
Robert Ward, College of Engineering CSU (professor emeritus), former PHA board member, and 2016 HCP volunteer
Tom Trout, Supervisory Agricultural Engineer, USDA (retired), 2016 HCP volunteer
Karen Scopel, City of Greeley Natural Resources Manager, PHA Board of Directors Treasurer
Wade Willis, Town of Windsor Manager of Parks and Open Space Division, PHA Board of Directors Vice Chairperson
Amy Unger, Historic Preservation Survey and Education Grants Coordinator, State Historical Fund
Cheryl Glanz, Publicity Chairperson, American Historical Society of Germans from Russia – Northern Colorado Chapter, 2016 Certified Heritage Culturalist Volunteer
Luke Bolinger and Kristen Sweet McFarling, Town of Windsor Recreation & Culture
Mark Taylor, Board President for Arthur Ditch management agency through the City of Fort Collins
Joanna Luth Stull, Greeley History Museum, Centennial Village Docent
Dan Perry, Manager of Greeley History Museum, 2017 Heritage Culturalist Volunteer, PHA Board Directors member (at-large)
Stephen Smith, Water Resources and Irrigation Engineering with Wade Water LLC
(Picture above of 2017 Heritage Culturalists at Great Western Sugar Beet Flume)