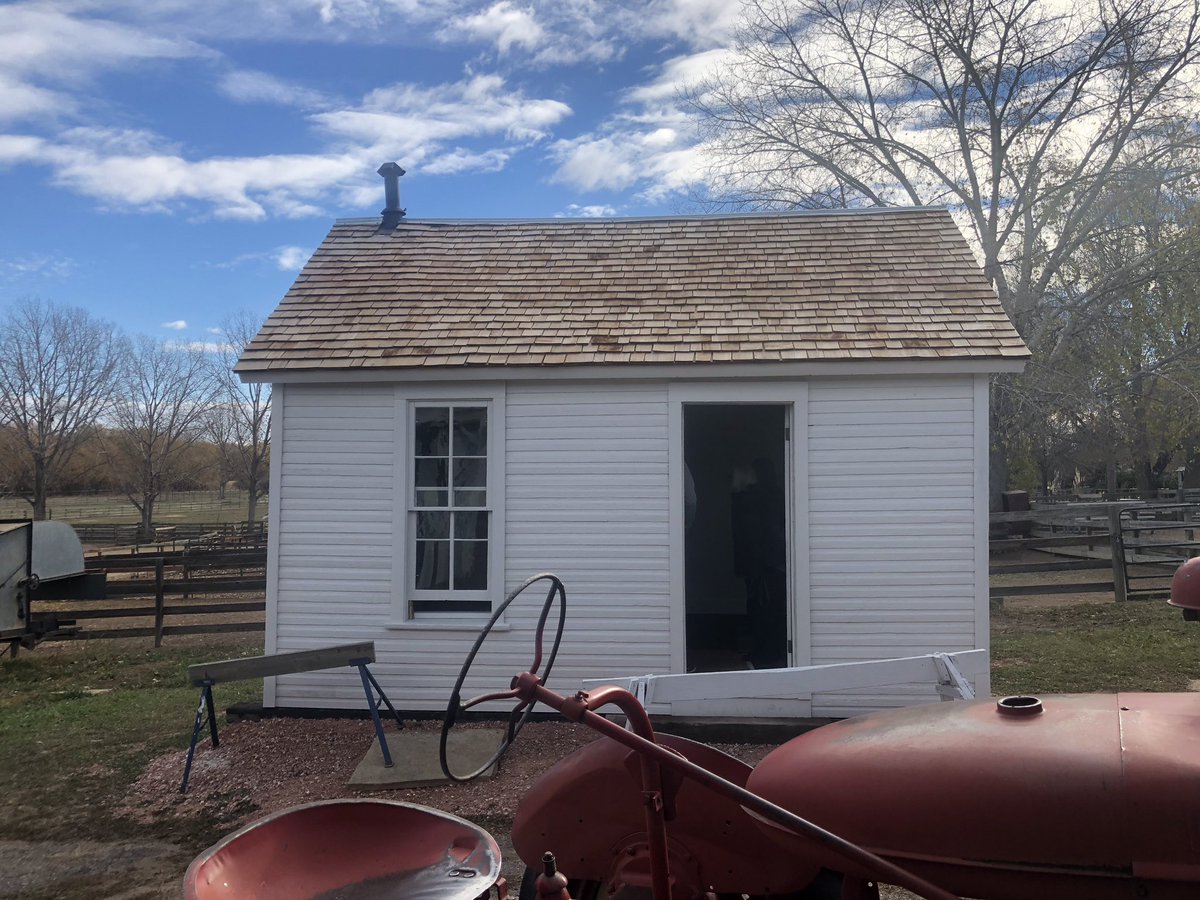 The Ross Proving-Up House at it's new location at The Farm at Lee Martinez Park in Fort Collins.
The Poudre Heritage Alliance was honored on Tuesday evening with a "Friends of Preservation Award" from the City of Fort Collins for "Outstanding Preservation of Historic Resources" for our work on the preservation of the Ross Proving-Up House, a project to stabilize, repair, paint and move the historic structure to The Farm at Lee Martinez Park (600 N. Sherwood) in Fort Collins. Other partners on the project included the City of Fort Collins Recreation Department, City of Fort Collins Parks Department, Ethan Cozzens, and Empire Carpentry.
The house, constructed by Scotsman James Ross in 1891, was built to meet the size qualifications under the 1862 Homestead Act of 10 feet by 12 feet. The 1862 Homestead Act encouraged settlers to claim 160 acres of land owned by the U.S. government. The only stipulation was that the settlers live on and improve the land. After a minimum of five years, they could pay a small fee, apply for a patent and receive title to the land. This is how much of the vast United States prairie was settled.
Meg Dunn, a Historian at Northern Colorado History, writes, "Because of the tremendous amount of work that was necessary to put the land under cultivation, families often built a small, simple structure to live in until a point when they could spend more time and resources on building a larger house. This small building (Today we'd likely call it a shack.) was referred to as the "proving up" house because it was a step in proving up for the land."
To learn more about this historic building please visit this great blog post from NOCO History: https://www.northerncoloradohistory.com/james-ross-proving-up-house/